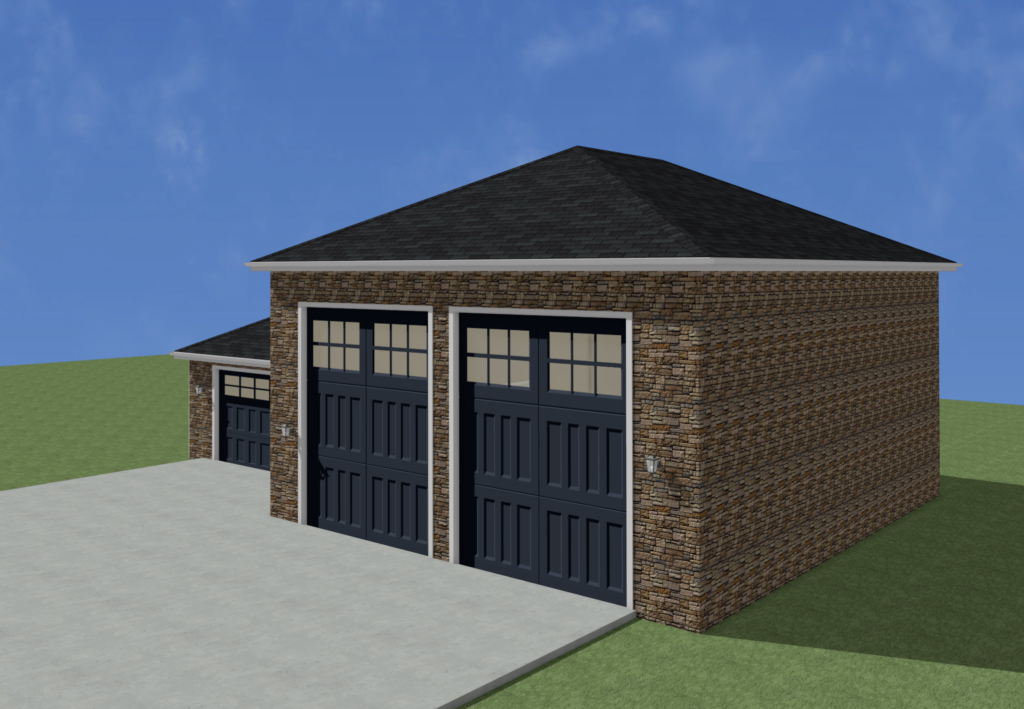 If you need an RV Garage Design and Blueprints, but do not want to overpay for plans, we have the solution! Styler Designs has a long list of predesigned RV Garage plans available in Arizona, and many other states. RV Garage plans start at only $1495 with a fast turnaround. We also offer full custom design packages and can design anything you can dream of.
Each set of plans includes construction docs for you to obtain bids, or send to your contractor. All plans include a floor plan, elevations, electrical, construction & venting details, and a basic framing and foundation plan. We do not include a site plan or engineering as these are very specific to your property. Site plans are available for $250 if you can provide the setbacks and property dimensions. We can also refer an engineer if needed.
All plans include your choice of any sized access door and garage door. Plans can be customized as needed for an additional cost.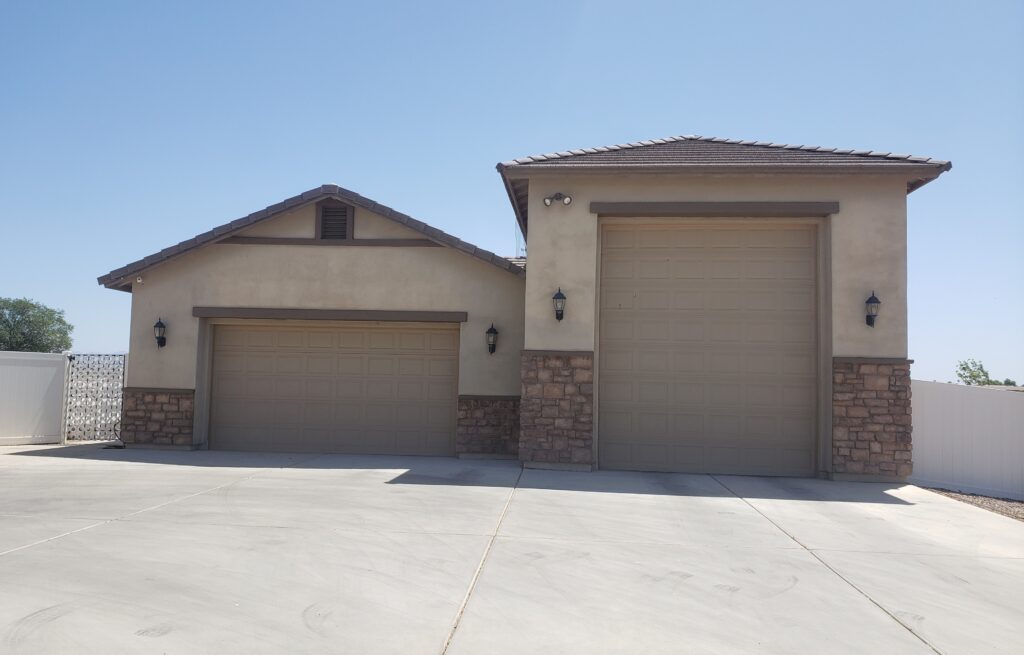 We offer RV Garage Designs and Full-set of Blueprints in Arizona, Nevada, California, Idaho, Utah, Montana, Oregon, Washington, Texas and more.
All garage designs include a garage door and access door. Plans do not come with plumbing or living spaces unless you have a custom design order. Exteriors can be stucco, board & batten, stone or just a block finish. Email us today if you would like a custom garage designed at [email protected]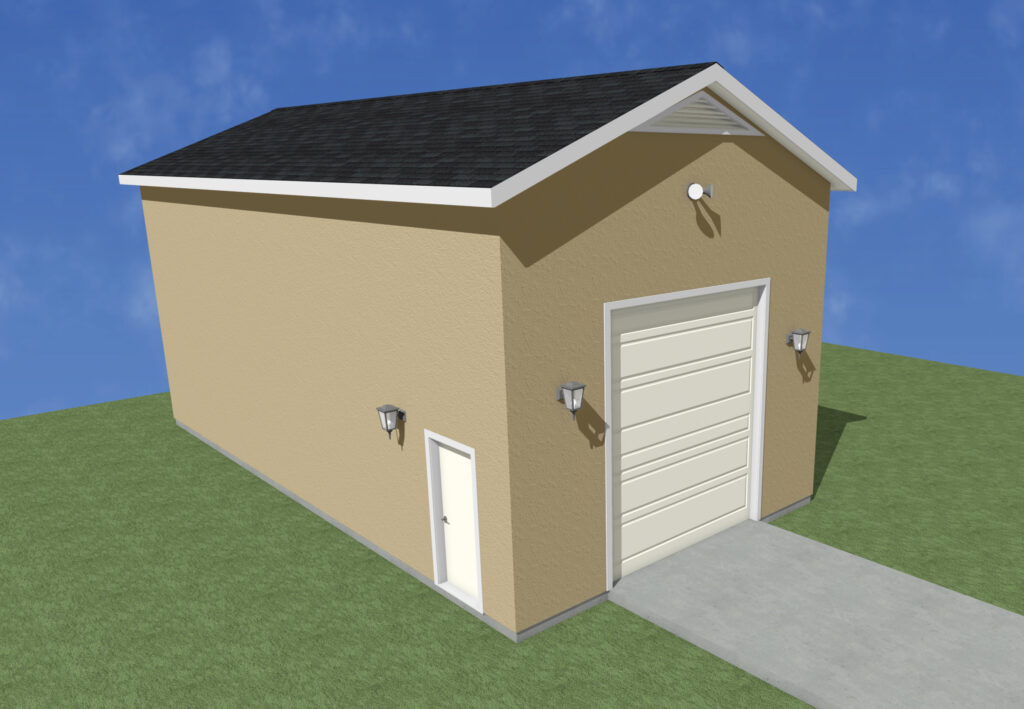 Call or text us at 480.510.3700 or email [email protected] to order your plans. Once payment is made, plans are usually started within one week. We offer our RV Garage Plans in Arizona, California, Utah, Nevada, Texas, Idaho, Washington, Oregon, Colorado and more.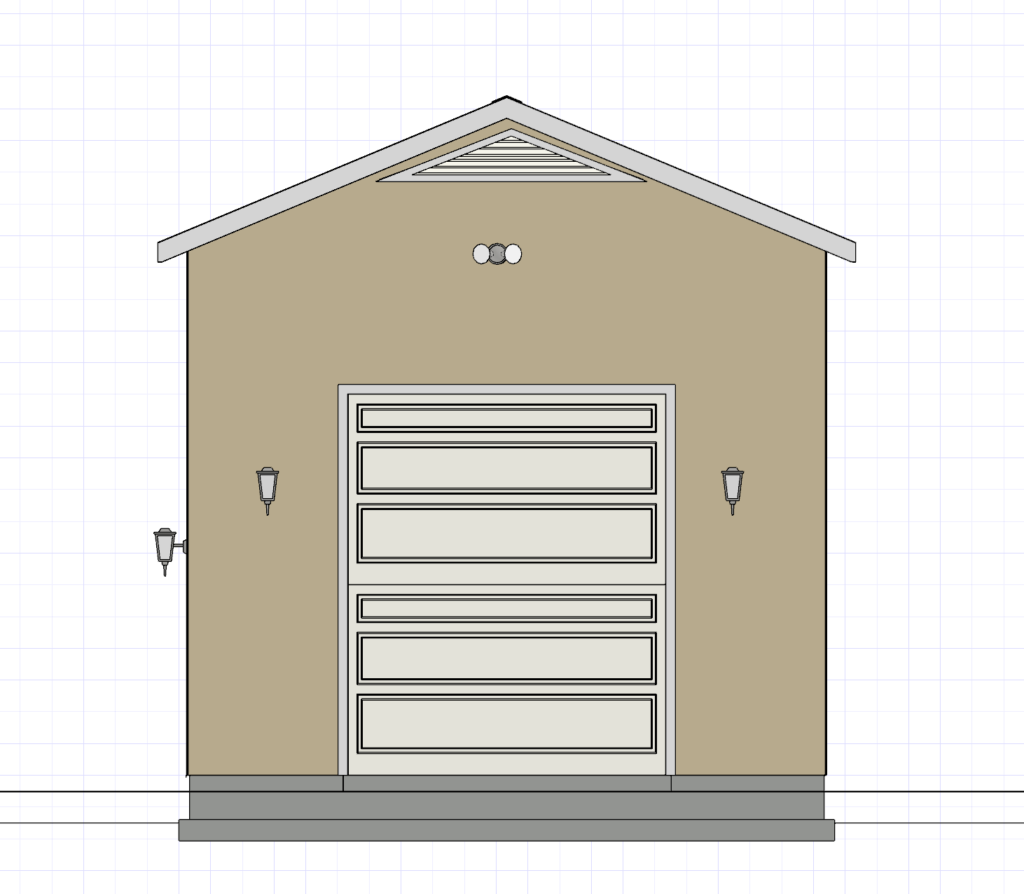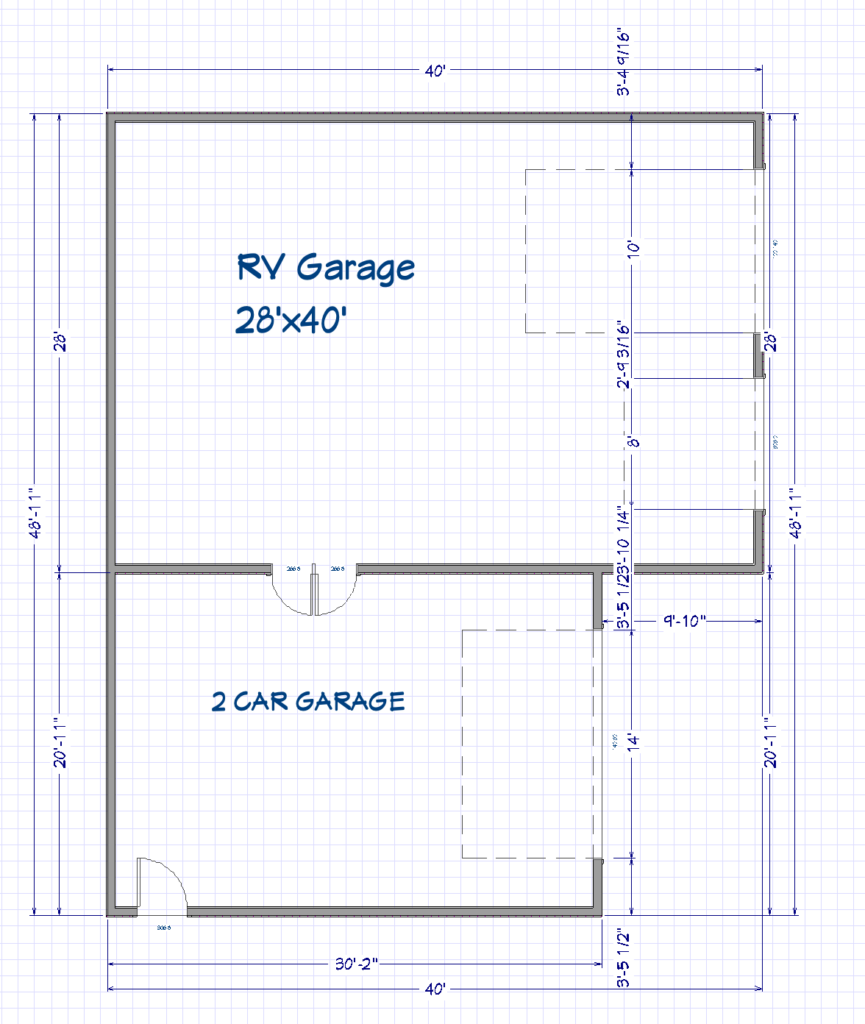 To get a price on your garage plans, call or text us at 480.510.3700 or email at [email protected]. We usually respond the same day and can invoice you soon after. We look forward to designing your garage!